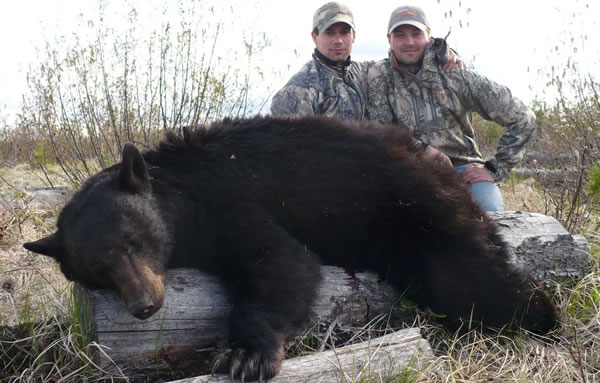 Mountain Goat Backpack Hunts
Open the below link to see our recommended gear list for our backpack hunts:
Equipment Checklist for Backpack Hunts
There is a ton of great hunting clothing on the market nowadays. Here are some examples of what to pack with you to make sure you are properly equipped to handle the weather that BC can throw at you.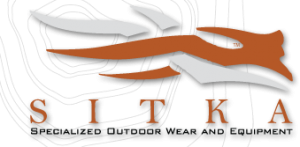 Spring Black Bear Hunts
During the spring black bear season the weather can be anywhere from freezing at night to 20 deg Celsius during the day, so it is important to pack layers of clothing that you can add or take off as the weather changes. Next to the skin you want a fabric that will wick the moisture away from your body as well as dry quickly when wet followed buy an insulating layer for warmth like a fleece or wool shirt. For your outer layer we recommend one of the many softshell jackets on the market, our favourite being the Kuiu Guide series or Sitka 90% jackets and pants. One of the most usefull clothing peices to have on you all season long is an insulated down or primaloft vest. These take up no room in your pack due to there ability to compress into a small stuff sack and have an amazing heat to weight ratio. Waterproof raingear should finish off your clothing system. Also you might want to bring some lightweight gloves for the morning atv rides. For footwear we recommend bringing waterproof hiking boots and a pair of lightweight comfortable shoes for camp and when hunting out of the vehicles.
For the Sept/Oct fall Hunts
We recommend adding an additional insulating layer like a down jacket, a heavier/warmer pant, and or, adding a warmer base layer. Add a toque / beanie, a pair of warm insulated gloves, some heavy expedition weight socks, and this system will take you right into our November deer hunts.
For your footwear we recommend bringing waterproof hiking boots for all our hunts. Chances are you will be doing some hiking so make sure they are warn in before your hunt starts. The waterproof part will make complete sense especially during the moose hunts. There's a reason we call them swamp donkeys. Good quality synthetic or merino wool socks like the Smart wool or Lorpen brands are important as well in keeping your feet warm and dry.
Winter Wolf Hunts
Our winter hunts will usually run in January – February. In 2011 for example, the temperature fluctuated from a low of –18 deg C to a high 4 deg C. With such drastic changes in temperature it is important to bring layers of clothing, preferably synthetic materials or wool, combined with an insulated jacket and a waterproof outer layer. For footwear a heavy insulated waterproof boot is a must have. Here's an example of what to pack for clothing on a 5-day winter wolf hunt:
– Expedition weight long underwear (synthetic or wool)
– Expedition weight socks (synthetic or wool)
– Light long sleeve shirt that wicks moisture
– Expedition weight long sleeve shirt or turtleneck (synthetic or wool)
– An extra heavy fleece shirt
– Down or primaLoft insulated jacket
– Heavy Fleece pant
– Waterproof shell jacket
– Waterproof shell pant
– Waterproof insulated gloves
– Waterproof insulated boots
– Heavy fleece toque
– Balaclava
Additional Equipment
All our guides will be equipped with most of everything you'll need however there is some recommended gear that you should have with you on your hunt. Obviously your rifle is a no brainer but please remember to pack enough spare ammo with you in case life happens and you lose some along the trail somewhere, or you need to re-sight your rifle. Also we highly recommend bringing a set of shooting sticks or a bipod/tripod to help you steady your shots… and please practice with them before your hunt. Standing tripods/bipods work very well. Good optics are important as you will spend a great deal of time glassing for your trophy, and a small day pack that you can keep your lunch, liquids, camera and extra clothing in is a must. Also we have no electricity in camp so you will want to pack a headlamp for finding your way around in the dark and please pack whatever toiletries/personal care stuff you need. Don't forget to bring extra batteries for you camera and headlamp as well. With the exception of our backpack Goat hunts, you will not need to bring any sleeping bag or bedding. A pair of comfortable camp shoes and or slippers is recommended for when in camp as well. For the winter hunts it's a good idea to pack some air activated heat pads to slip into your boots while sitting in the stand. During the spring Bear hunts your not getting back to camp until late, which means late dinners, so if your a big eater you might want to pack some of your favorite snacks in case our provided lunch doesn't get you through to dinner time. And finally, the most important thing to bring with you on your hunt is a positive attitude!