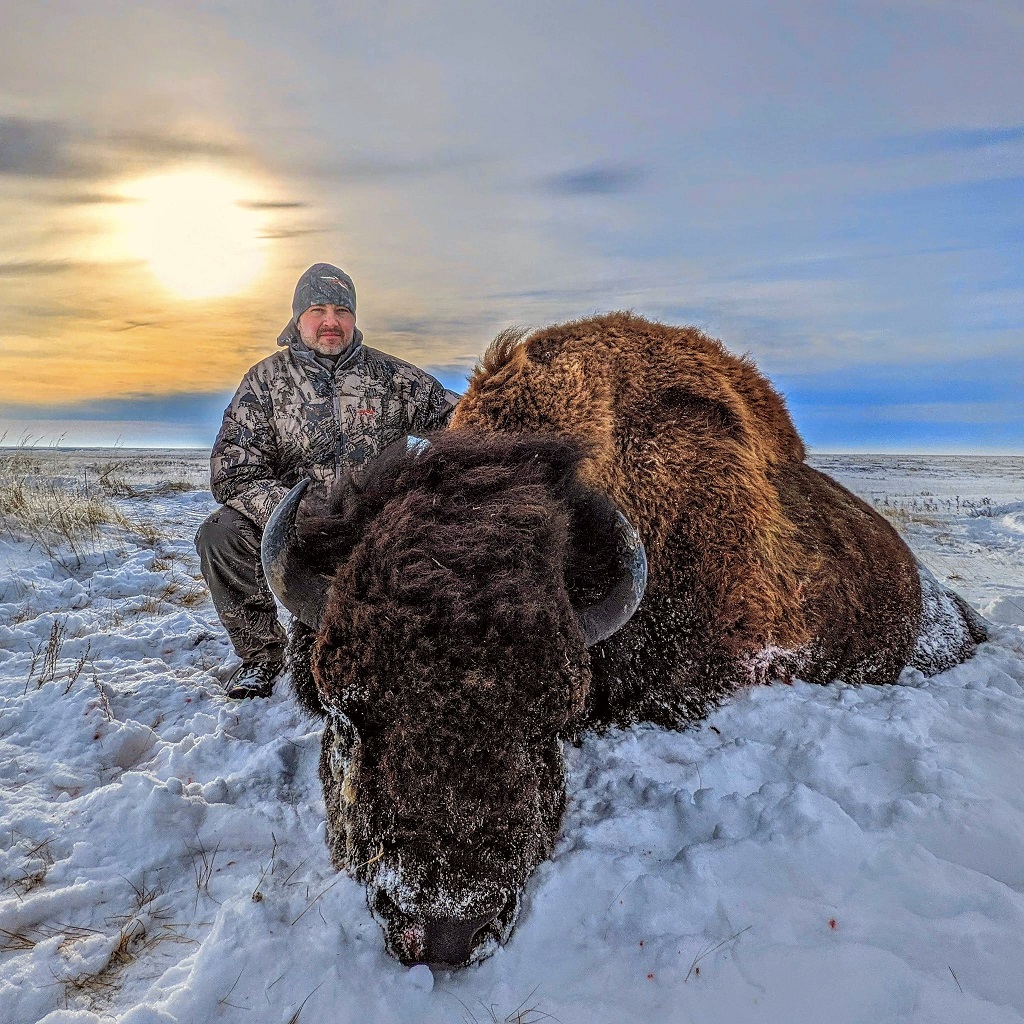 Now booking trophy Bison hunts! BC & BEYOND has expanded into Alberta & Saskatchewan. We have access to thousands of acres of prime Buffalo territory. Hunts can be tailored for any age hunter or weapon choice. This hunt can be combined with Antelope. Come hunt the largest native land mammal in North America!
BC and Beyond Outdoor Adventures Bison Hunts:
Booking for Sept-Feb
1×1 (1 hunter 1 guide) =  $8500.00
1×1 Bison & Antelope Combo = $11,900.00
Prices do not include tax, NRHPF, license & tags
The guides at BC&B are well trained in trophy field care because Marty, one of the owners and operators of BC&B, is an experienced taxidermist with his own full-service taxidermy studio here in Prince George. Marty is experienced in shipping trophies all around the world. Care for your Trophy will include caping, fleshing and salting of all hides. Horns must be prepared and shipped to you.