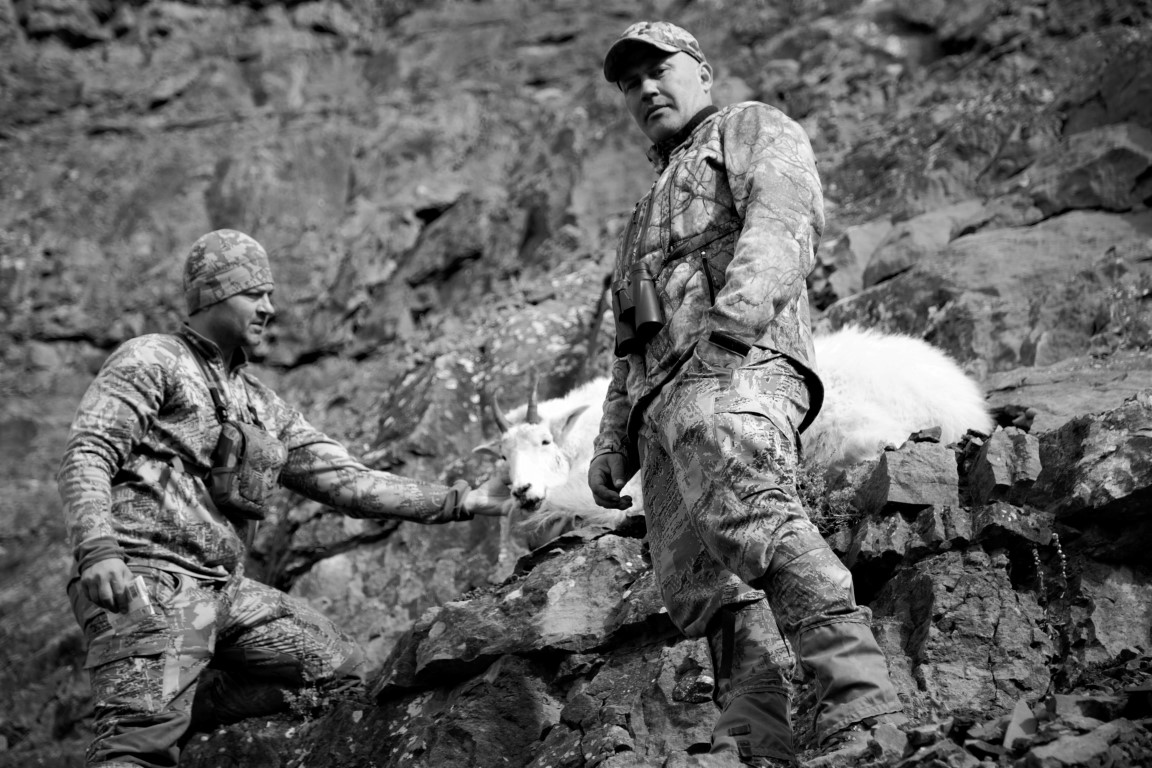 BC & Beyond is a custom guide service… In addition to managing a territory in central BC, we freelance our services to hunters and outfitters all across Western Canada. We are hardcore hunters ourselves and travel every corner of North America in search of big game. We have spent our lives here and know where the biggest trophies / best genetics are located, & where the best hunting opportunities are. Unlike other outfitters, we are not restricted to one specific area which means we can tailor the hunt to your specific needs and species of big game.
BC & Beyond Outdoor Adventures Hunts:
Spring Black Bear & Wolf Hunts
Fall / Winter Mountain Goat Hunts
Fall Rocky Mountain Elk
Fall Moose Hunts
Fall / Winter Mule Deer Hunt
Winter Cougar & Lynx Hunts
Winter Wolf Hunts
Alberta & Saskatchewan Plains Bison Hunts
Alberta Pronghorn Antelope Hunts
Alberta Mule Deer & Whitetail Hunts
Not only are all of the guides at BC&B well trained in trophy field care but Marty, owner and operator of BC&B, is an experienced taxidermist who runs his own full-service taxidermy studio right here in Prince George. Marty is experienced in shipping trophies to the U.S as well as overseas. Trophy care on your hunt will include caping, fleshing and salting of all hides, and antlers in the field. Bear and Wolf skulls/hides require a CITES permit, and must be shipped. Moose, Elk antlers and Goat horns should also be shipped. You will sleep well knowing that your trophy is being taken care of by one of the best taxidermists in the country. For more information on taxidermy options please call Majestic Taxidermy @ 250-963-1344.