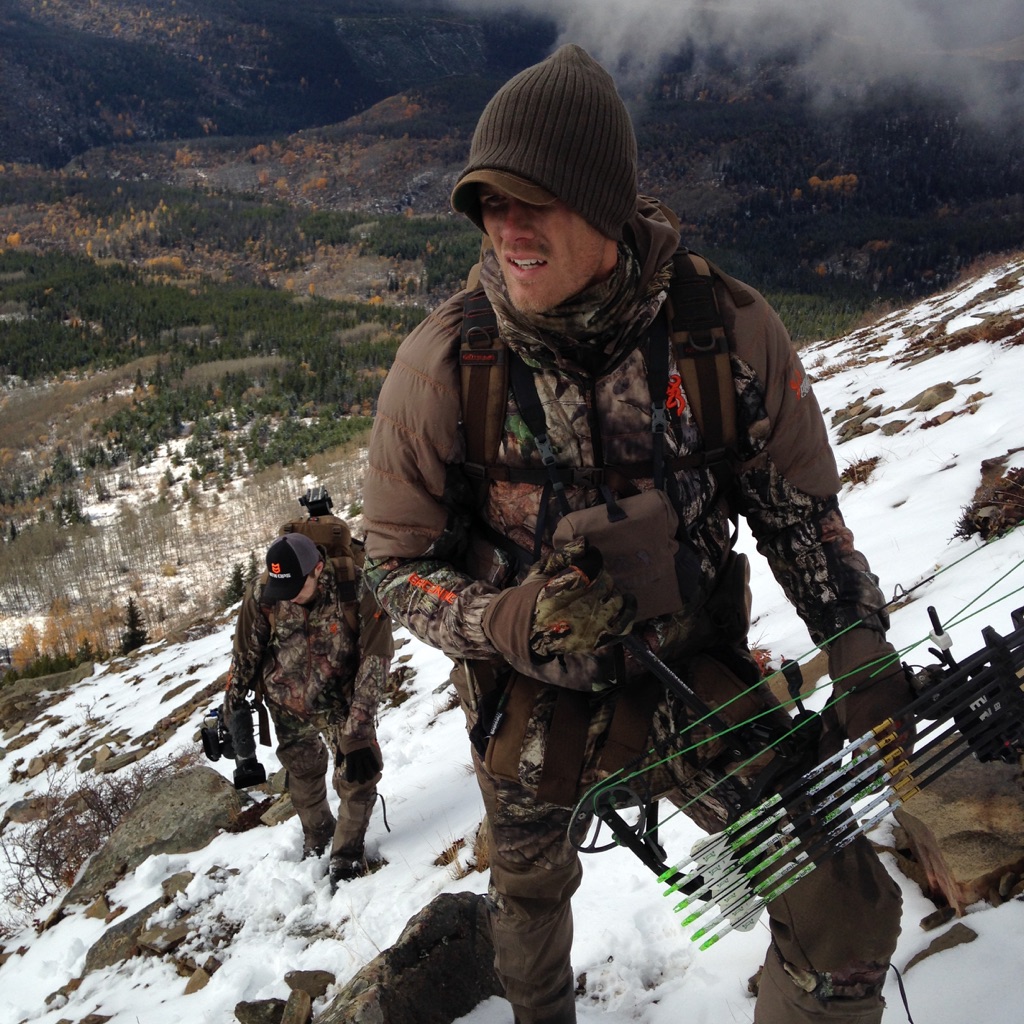 British Columbia is vast in hunting opportunities, 2nd only to Africa in the availability of species to hunt. BC and Beyond Outdoor Adventures base of operations is located in central BC. From here we have access to trophy Mountain Goat, Black Bears, Moose, Elk, Mule Deer, & Whitetail, along with fantastic predator hunting for Cougars, Wolf, Coyote, and Lynx.
no images were found

Mountain Goat
Mountain Goat hunting is a passion of ours. We have hunted every corner of the province for Goat and nobody knows the mountains better… We will put you on the trophy of a lifetime. If your still not convinced, we have been 100% successful on our guided Goat hunts.
Spring Black Bear Hunting in BC is an exhilarating spot-and-stalk hunting experience. We don't hunt bears over bait, and in all honesty, it's not necessary. With an estimated Black Bear population of more than 100,000 animals province-wide and the fairly open terrain they inhabit there are plenty of Black Bears to easily "spot-and-stalk". This makes for a much more fulfilling & exciting hunt.
Moose Meat is a staple in thousands of British Columbian households every year and because of this high demand, they are under limited entry only for much of the province. This is a good thing for out-of-province hunters looking to book a hunt with a professional guide outfitter. We are allocated a certain number of tags for our area every year regardless of the limited entry or not.
BC Mule Deer don't receive as much attention as the deer in other corners of North America but that's only because BC's Mule Deer hunting mecca is a well-kept secret. There are some HUGE Mule Deer bucks taken in BC every year. If you are looking for a trophy mule deer buck we recommend the middle to the end of November when the bucks are in the peak of the rut.
Predator Hunting in BC is done in the winter months. Depending on the species, we will utilize calling techniques, as well as bait stations, to dupe them into rifle or bow range. Cougar hunting is only practiced by those select few who've got the passion for hounds and all of the trials and tribulations that come with running your own pack. With such healthy ungulate herds in our province, we've got an abundant population of large predators including Cougar, Lynx, Wolf, and Coyote. We are lucky enough to hunt an area that has produced some of the largest in BC.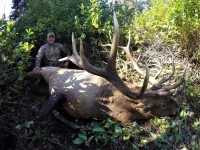 Rocky Mountain Elk in central BC has been exploding in population recently. We have been carefully managing our herd over the last decade and can now offer a premium Elk hunt for mature bulls between 300 & 350+ inches. We can tailor the hunt to all levels of fitness and weapon types (Bow / Rifle). The season starts in early Sept and is good until the 1st week of Oct. During your Elk hunt you will see plenty of Black Bear, Deer, and Moose, making this a great multispecies hunt opportunity.